ESP LTD GH-600 BLK Gary Holt Black Electric Guitar Bundle
Gary Holt of Slayer and Exodus is a legend in the world of thrash metal. His LTD Signature Series GH-600 is based on the Eclipse body style, and was designed by Gary himself to handle the most aggressive, fast, and powerful playing you can muster. Its tone is driven by a pair of red-covered EMG active pickups: the EMG 89R in the neck, with a coil splitter controlled by a volume knob pull switch, and the in-your-face EMG 81 in the bridge. The GH-600NT offers a set-thru neck design, with its three-piece mahogany neck going deep into the guitar's mahogany body cavity for terrific stability and smooth, unhampered access to the highest frets on its ebony fingerboard. This guitar's vibe is accentuated by red binding on the body, neck, and headstock contrasting its glossy Black finish. The GH-600NT includes a Floyd Rose tremolo and Grover tuners.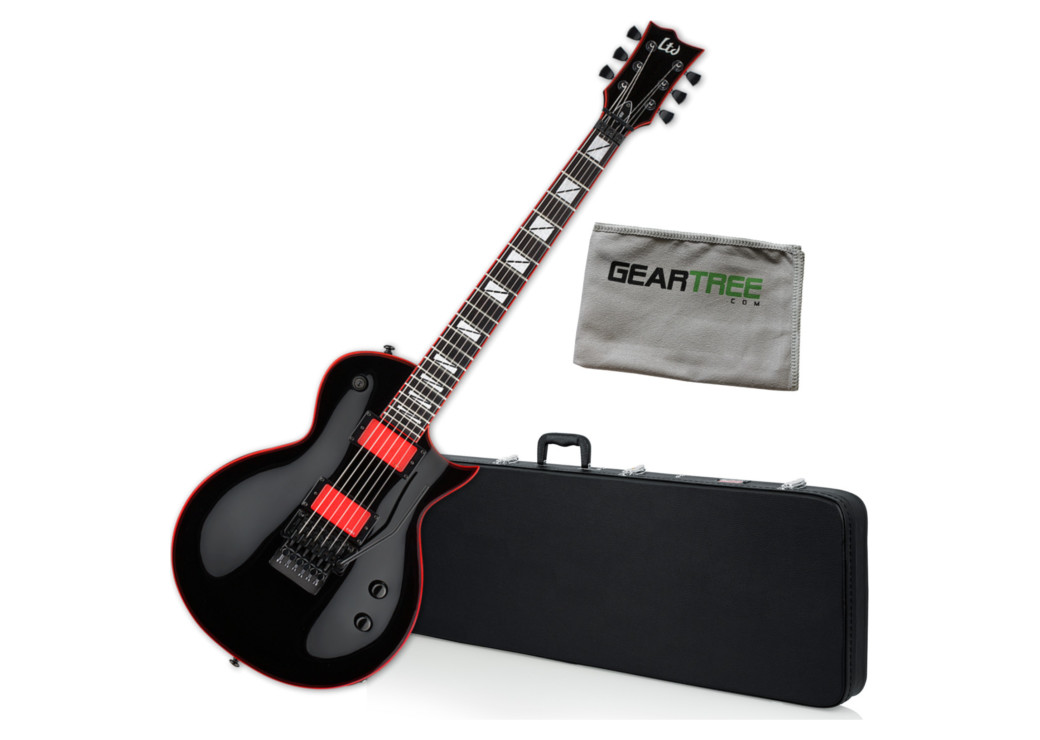 Return Policy
At GearTree, we want you to be 100% satisfied with your shopping experience and your gear. If you are not satisfied with your purchase, we allow you the option to return most eBay auction items for refund or exchange within 30 days of purchase.
In the event that an item is damaged or defective, we will provide a prepaid Electronic Return Label to enable return. If the item is returned for any reason other than damage or defect, return shipping and initial shipping costs (given at time of request) will be applied. Refunds on auctions are subject to a 15% restocking fee. In certain instances, where an item shows wear or product packaging is missing or destroyed, a restocking fee may be applied.
When returning a product, please follow the return instructions we give you carefully to help avoid restocking fees. Used gear and other items are not returnable for health, copyright or other reasons. Returns must include all original items and packaging.
Call us at 800-705-7095 if you need further assistance.
State sales tax will apply on all orders shipping to MI only.
Interested in Great Deals?
Sign up for the GearTree Deals & News email newsletter. You will receive occasional emails regarding special insider product deals and industry news. Go to geartree.com and hit "Join Newsletter" at the righthand side of the blue taskbar.