Miracles From the Vault, New Miracles, & The Black List 7 Natural Cures All 3 Books - Brand New!
Brand New! These are the latest soft-cover/paperback editions.
Please note in the shipping details the extended handling and delivery time.
Note: This is not a subscription. You are making a one time payment for books only.
May ship directly from vendor depending on inventory at time of purchase.


The Black List: 7 Natural Cures Ripped off By Big Pharma.
Compilation of the newest, most effective disease-reversing natural versions of Big Pharma's best-selling drugs – including full details on "natural chemo," and a LOT more…
The brand names, where to find them, the research behind them, how they work, how to use them, any drug interactions to be aware of, and even how to talk to your doctor about incorporating them into your treatment regimen…
And it's all written in plain English. So you can read it, understand it, and put to use immediately.


Miracles from the Vault contains ALL the most important breakthroughs from our entire 24-year history.
Little-known secrets that can change your life, like…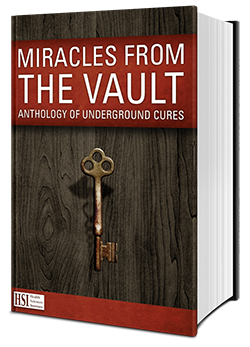 How to Beat Fatigue and Reclaim your Energy with the energy-boosting secret weapon of elite athletes – Forget caffeine – this secret formula supports the mitochondria in cells, where energy is actually produced. And it's not just for linebackers – page 192 shows how it combats fatigue in regular folks like you and me (35% less fatigue in just 12 weeks)!
You'll experience the energy-surging power of "young blood" – the difference between old blood and young blood is one of the most exciting frontiers of anti-aging science. Best of all, your body can make young blood! It's like an oil change for your cardiovascular system, and you feel like a brand new person. It's right on page 210!
And More...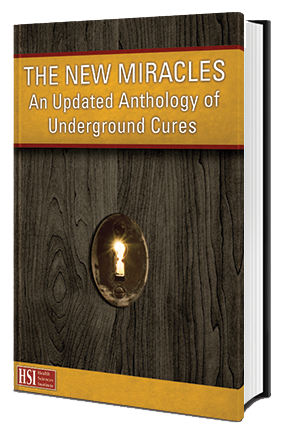 And The NEW MIRACLES.
And inside, you'll hear the crazy story of how a Cleveland fry cook stumbled onto a heart health breakthrough that could make you virtually heart
attack-proof.
The discovery began when he was looking for a better way to clean clogged-up grease out of his fryers. But what he found next is a GODSEND if you suffer with high cholesterol or blood pressure…
The full story is on page 21 of NEW MIRACLES…